24 February, 2023
Dissecting Balenciaga's Ad Scandal – its story, response and implications
Balenciaga Case Study: A Look at Balenciaga's Ad Campaign Scandal
DISCLAIMER: This article is a blended article of the cited sources.
Fashion makes waves – constantly pushing the boundaries on the acceptable. Having a ripple effect that makes people talk about the next big thing. Or not.
Balenciaga, the luxury fashion brand, was certainly at the forefront of people's lips towards the end of 2022 – having released two ad campaigns that caused public outrage. The first was a holiday 2022 ad depicting young children posing with teddy bears wearing BDSM fetishwear, which was a part of Balenciaga's Spring/Summer 2023 collection. The second portrayed the Garde-Robe campaign, which included documents of a Supreme Court case that ruled on child pornography laws in the United States – photographed among papers scattered across a desk, was an advertisement for a purse.
How did the story unfold?
The backlash against these images has been swift, with the hashtag #cancelbalenciaga trending across Twitter and TikTok and many accusing the brand and its Creative Director, Demna, of condoning pedophilia and child exploitation. Faced with mounting controversy over the campaigns, Balenciaga pulled the ad campaigns from its website and issued two successive apologies. The first said "our plush bear bags and the Gift Collection should not have been featured with children," while the other stated that all the items used as props in the second ad shoot were "provided by third parties that confirmed in writing that these props were fake office documents."
Turning out to be real legal papers, Balenciaga added that it was internally investigating the incident and exploring ways to work with organizations that combat child abuse. When those attempts only stoked further among consumers, the brand filed a $25 million lawsuit, against production company North Six, Inc. and its agent, Nicholas Des Jardins, the latter of whom designed the set for the Garde-Robe campaign, as defendants.
Balenciaga said North Six included documents in the campaign "without Balenciaga's knowledge or authorization." As a result of the defendant's misconduct, the brand stated that "members of the public, including the news media, have falsely and horrifically associated Balenciaga with the repulsive and deeply disturbing subject of the court decision."
Demna later took responsibility for the ads featuring the teddy bears. Together with Cédric Charbit, President and CEO of Balenciaga, both figures apologized for the campaigns. To avoid similar situations in the future, Charbit outlined new internal methods in place, such as hiring an external agency to "assess and evaluate" Balenciaga's content, noting the "current process for content validation has failed." The company also said it was creating a fund to "help make a difference protecting children."
Why do Balenciaga's responses to large scale controversies continue to make matters worse?
Balenciaga's ad scandal brings our attention to the ways how companies are handling – or should handle – high-profile crises. While Balenciaga quickly responded, it took nearly two weeks for them to claim responsibility for the "oversight." Many felt it was an offense that crossed a line. Not only has it placed the company, its management, designers and photographers under scrutiny, but critics and the media have also come after A-List stars that have endorsed the fashion house in recent years. With many celebrities slow to respond, it allowed the crisis to snowball.
With hindsight, public relations professionals and legal experts suggest that Balenciaga would have fared more favorably had it taken more responsibility from the outset and not tried to blame others, including a lawsuit that it was unlikely to win, especially in the court of public opinion. While blame-shifting is not an untested response to consumer-facing crises (in fact, the Institute for Public Relations lists the "Scapegoat" approach as one reputation repair strategy), as the Balenciaga situation demonstrates, this approach is not always appropriate.
How could things have been done differently to mitigate the crisis' impact?
Balenciaga needs the leadership, structure and tools to handle a PR crisis. Everyone now has the ability to broadcast anything to the entire world thanks to smartphones and social media platforms. Thorough planning and preparation allow companies to react faster and make more effective decisions.
The company needs to have the proper chain of command or a crisis committee in place. A brand so committed to pushing the limits in design should have safeguards in place. Moreover, Balenciaga was entirely reactionary once the scandal broke. As a company that courts and employs huge celebrities as brand ambassadors, it should have been clear that those individuals are an extension of the company and had a proper plan to get in front of the situation.
Furthermore, the luxury brand should have proactively and quickly reached out to its most prominent endorsers with a consistent message. In turn, the message could have been shared with its ambassadors' many fans and followers and minimized the spread of inaccurate information and/or conspiracy theories that could lead to more damage.
Moving forward, what does this mean?
Balenciaga says that they are implementing "new control instances" and organizational practices, including a reorganization of its image department to "ensure full alignment with their corporate guidelines."
Looking more broadly, the Balenciaga scandal has forced the fashion industry companies to consider how prepared they are regarding their own issues. Big brands continue to onboard senior executives – from Chief Diversity Officers and Chief Privacy Officers to heads of their metaverse endeavors – it might mean a new role is brewing: Chief Crisis Officer. For smaller entities, this probably means that in-house and outside counsels will be called on to take bigger roles in helping to prevent, prepare for, and address crises.
Sources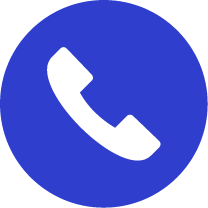 Contact Us