21 February, 2023
Is Hong Kong's cultural heyday returning?
Is Hong Kong's entertainment industry experiencing a revival?
Recently, eyebrows were raised when "A Guilty Conscience" became the highest-grossing HK film in recent history, with earnings over HK$95 million at the box office. Some have said this success could be a sign of the local entertainment industry's renaissance. Let's take Mirror as another example. Their meteoric rise as the city's most popular boy band reflects a deep-rooted yearning for quintessentially local stories and homegrown talent. Through Mirror's influence, we saw a positive outcome ripple through many aspects of society. For example, on band member Anson Lo's birthday, fans offered free Star Ferry rides for passengers and decorated it pink, arguably rescuing the iconic transportation from bankruptcy through a resurgence of popularity.
Where do we go from here? Hong Kong must work hard to nurture local entertainment talent scene to keep its popularity growing. Hong Kong has a history of producing world-class filmmakers and actors. Investing in these individuals and providing them with opportunities to hone their craft could lead to the creation of more high-quality movies that appeal to audiences both locally and globally.
The Hong Kong government must build a supportive ecosystem for the entertainment industry, through financial incentives, infrastructure, and distribution channels, attracting more international filmmakers and production companies to the city.
Hong Kong has a unique culture and setting that can be a source of inspiration for filmmakers. Encouraging creativity and innovation through film festivals, workshops, and other artistic platforms can help the industry develop a distinctive voice that sets it apart from other film industries.
New technologies are emerging that can transform the way movies are made and distributed. Hong Kong can leverage these technologies to create innovative and immersive cinematic experiences that capture the attention of audiences.
Despite its challenges, our city's outsized cultural influence shows that local and regional audiences still believe in the city. Heartwarming flashbacks to the heyday of HK movies during the 1980s and 90s are common, recalling hallmark names who blazed the path, such as Wong Kar-wai, John Woo, Chow Yun-fat, Michelle Yeoh, Maggie Cheung, amongst many others. Whether this is a return of the local film industry to its previous heights, and whether Hong Kong can maintain this momentum, remains to be seen. I'm hopeful.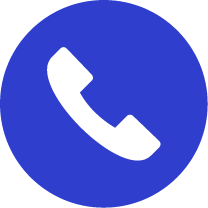 Contact Us