29 June, 2022
Marketing to LGBTQ: Pitfalls and payback of chasing the pink dollar
SETTING THE STAGE
The "pink dollar" is well-established as a desirable target market, because many studies have shown that this group boasts higher disposable income, higher spending on luxury products and experiences, and higher loyalty to brands they love.
RFI hosted a webinar of business leaders recently on the increasingly high profile topic of marketing to LGBTQ audiences. This report summarises the key takeaways discussed in the 90-minute discussion, limited to 20 participants.
Key figures
The estimated LGBTQ population in Asia is 293 million, and up to half a million are in Hong Kong.
There are over 90 million LGBTQ individuals estimated in China, with an economy worth between 300-500 billion yuan. It is the largest pink market in the world in terms of population.
The LGBTQ takes half a percent (3.7 trillion USD) in annual global consumer spending. It is also the fastest growing minority segments in the US.
DISCUSSION SUMMARY
Why does Hong Kong have an ambivalent attitude towards LGBTQ marketing campaigns?
A speaker reckoned that the conservative culture in Hong Kong and a huge spectrum within the LGBTQ community are the main reasons. There is a limited visibility of representation that people don't wear on their sleeve. Besides, LGBTQ represents diverse groups of people, in which different groups have different needs and aspirations.
The Gay Games experienced a huge backlash back then and was called a "wolf in sheep's clothing, earning dirty money" by a conservative politician. However, the backlash turned into support from within and outside the community. A surge of volunteers and people made inquiries about the Gay Games and wanted to show their support through donation. The backlash actually led to higher awareness amongst the greater population.
Challenges of evangelising queer issues inside large companies
Taking HSBC as an example, the first uncertainty facing internally is the perceived brand risk. Immediate questions received include: what's the risk this is going to do to our brand? Are we going to alienate certain groups? Are we potentially going to lose clients? It can get more severe depending on the market that you're in.
The second reaction is the cultural resistance around. Is this something we need to be talking about? Are the employees comfortable with us going down this line? Are we opening a can of worms that we're not ready to respond to?
B2B vs. B2C:

B2C clients tend to be less sensitive, though it depends on the markets. Brands are buffeted by the ESG movement that promotes and reinforces diversity. Besides, businesses now want to work with brands that are able to showcase their commitment towards sustainability, social justice and everything else.
B2C brands typically receive more resistance around as they are worried about turning customers off.

A speaker hopes that there could be more research papers done in the future as they would help the Hong Kong public to understand the LGBTQ community better and to address misconceptions.
Was there a special formula at HSBC?
A few key loud and constant voices internally insisted on bringing it up. The first time they said it, they got immediate resistance. However, when they kept wearing down the barriers and bringing it up, that would eventually get them somewhere. For example, a lot of leaders were very loud and kept bringing it up in all spaces and channels, so people could not hide from the conversation.
Another example can be traced back to when HSBC lions were painted in rainbow colours years ago. There was a huge religious backlash and a lot of soul searching within the bank in whether they had gone too far at the time. Eventually, they stuck to their guns and the Rainbow Lions were kept.
There were enough key sponsors and folks in the right decision-making positions who were supportive.
Representative from retailer G.O.D. reckons that the bolder initiatives done by larger companies such as HSBC help smaller brands become more brave to capture pink dollars.
What do you think about Rainbow Washing?
There could be many reasons why a certain company is suddenly active in Pride Month. It would be rash to make a conclusion in judging their motivation and purpose, but in the long run we see a lot of allies in supporting the LGBTQ community.
The standard of what we call Rainbow Washing has to be in context of where you're located. In markets where it's still criminalised, just having a logo treatment there or having pride rainbows out, like maybe once a year, still makes a difference, because visibility is a major issue.
It takes time to answer whether a company is doing Rainbow Washing if we don't know what the company is doing internally. Some companies may be marketing to the LGBTQ community, but even their own employee benefits don't support that.
Companies that provide financial services, say HSBC, are not as easy to just slap a rainbow on products, so they need to take the step to understand what is the different needs of the LGBT community, like insurance coverage for same sex partners etc. Companies like them allow us to see the internal focus on employee inclusivity training before bringing the topic outward.
Privacy issue is an important concern for both companies and the LGBTQ community
Sometimes there is internal backlash as well within companies, where people might see it as being unfairly favourable towards certain minorities.
The financial and legal sectors tend to be more progressive on this topic. In other sectors however, there is a looming fear that the sexual minorities would have their privacy and personal data compromised through hacking or obsolete government or company policies, and have their personal data freely shared around the internet or sold for marketing purposes. For example, the Egyptian police has been exposed to have used personal data to locate gay and queer people for arrest and imprisonment. In Israel, hackers had hacked into an LGBTQ dating site and demanded a million dollars in ransom to stop them from leaking private user info.
There's a trade off between marketing to LGBTQ consumers and collecting their personal data versus protecting their privacy.
It is very important for companies to be transparent about how they are going to use people's personal information, and use simple language in getting their permission. For example, GDPR in Europe was pretty stringent; they use simple language to make sure that consumers understand and that's the gold standard.
Do you think the traditional homegrown companies like New World Development and Henderson Land should take a stand?
Although the impact on their commercial interests would probably be quite low, them taking a stand helps smaller brands become more progressive as well.
They could be more visible in LGBTQ community-involved events through sponsorships, taking a simple step forward.
What do you think are some of the better marketing campaigns that address this LGBTQ segment? Specifically Hong Kong companies.
The recent One Degree and HSBC ad, spotlighting both traditional and LGBTQ families and the lesbian couple, are touching and emotional, and makes the audience feel that these companies really values the community.
A few years ago, HSBC Life also extended life insurance benefits to basically anybody: you don't have to be a married couple; life partners can benefit from the plan regardless of identities. It is incredibly encouraging and inspiring that HSBC was actually investing so much marketing budget into creating such a daring campaign.
It is also interesting that it's taken a couple of years before we see something like One Degree, and we hope more and more companies are willing to come out and step up and trust this market.
What are some of the different types of companies in terms of industries and how open are they in advocating for the LGBTQ community?
Many different industries, including legal and financial industries, can have a very progressive view when it comes to supporting the LGBTQ community. The fashion industry is also quite outspoken about engaging with the LGBTQ community.
You can also see that the hospitality industry being supportive of the LGBTQ community, with some hotels offering queer-friendly vacation packages where a fraction of proceeds are donated towards marriage equality. Mandarin Oriental Hong Kong has hosted a wedding fair in early June, in which a wedding planning company specialised in same-sex marriage was invited to participate.
The food and beverage industry, especially the alcoholic brands, tend to launch very LGBTQ-targeted campaigns.
Each industry has their own character and style of doing things.
Financial services and legal industries were very quick to form a coalition, or a network of like-minded companies that want to progress things.
Some products can show their support for the community more easily than others. It might be immediately clear that a product is supportive of the LGBTQ community, but it might be more subtle in other cases such as supporting LGBTQ designers, giving back to the community, working with partners who support the LGBTQ community etc.
There is not much market research about the LGBTQ community to know what the community wants to see more of.
As mentioned earlier, authenticity is key and in order to not be accused of rainbow washing, companies have to look for the connection between the brand and the LGBTQ community, and what they care about. If the brand can't capture that connection, the campaign is not authentic.
Can attracting pink dollar be a way to overcome the tourism downturn in Hong Kong?
It will help convince the Tourism Board to have an LGBTQ campaign, and it will be easier after the Gay Games are hosted successfully.
Hong Kong is probably ready for this. Looking at Thailand and Taiwan, all the positive publicity from its queer-friendliness is becoming very beneficial to their economies.
Any general advice for brands that want to market to the queer community?
Be open, be daring.
Being authentic is really important. Throwing a rainbow flag on a product does not mean much to the local LGBTQ community any more. Do something that actually connects with your queer customers, as well as bringing value to your brand. What actual benefits can you bring to the brand and the community?
Engage members of the community. It's actually a very large community with very diverse needs, so precise targeting of the group and understanding their identity is crucial. Market research can be very helpful in answering questions and bringing you new insights. Don't do it alone.
Bringing in more LGBTQ voices into companies will be very helpful too. Call to the queer people in the company to stand up and represent. Make sure the company nurtures an environment where the LGBTQ employees feel comfortable enough to be in their own skin, to stand up in their companies to advocate for these issues.
This will not only help the LGBTQ employees, but do the company and the community a huge favour.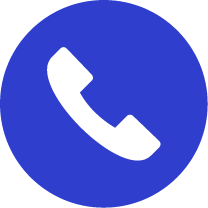 Contact Us