04 October, 2023
"Night Vibes": Hong Kong needs to deliver More for Less
Hong Kong is launching a new campaign to revive its night economy, which has been hit hard by the global pandemic and social unrest. The campaign, called "Night Vibes Hong Kong", will feature a series of exciting events and promotions across the city, starting from mid-September and running until early 2024.
The campaign aims to attract more domestic consumption within Hong Kong, by both local residents and tourists from mainland China. According to the Financial Secretary, Paul Chan, the campaign will offer a wealth of activities with different themes, including leisure, gourmet, music, culture and more, to create a dynamic vibe for the city at night.
While I applaud the government's effort to boost the night economy and inject some vitality into the city, I have some reservations about whether this campaign will be effective in the long run.
First of all, it doesn't solve the issue of more and more locals preferring to take their spending up north to Shenzhen, where equal quality experiences, services and products are at one third of the price in Hong Kong. As a frequent visitor to Shenzhen myself, I can attest to the fact that the city offers a wide range of entertainment options, from trendy bars and clubs, to art galleries and museums, to theme parks and shopping malls. And with the convenience of cross-border transport and payment systems, it is no wonder that many Hongkongers choose to spend their weekends or holidays in Shenzhen rather than in their own city.
Secondly, while I agree that the campaign will attract travelers from China as well as nearby Asian cities to come to Hong Kong, I also think that we mustn't forget that the variety and novelty of entertainment experiences on the mainland far exceeds what Hong Kong has to offer. What are mall operators in HK offering that cannot be found on the mainland?
Finally, I think that the fundamental issue is cost. Hong Kong is one of the most expensive cities in the world. As a volunteer with Gay Games Hong Kong, I witnessed firsthand the difficulty of convincing visitors from neighboring Asian countries to visit Hong Kong because accommodation and flights are so expensive here. Even with discounts and promotions, many people still find it hard to justify spending their money in Hong Kong when they can get better value elsewhere.
If we want Hong Kong to regain a part of its former glory as a "Pearl of the Orient", I think that the key is to make visiting HK a more economical and innovative experience. We need to offer visitors more for less. We need to create unique and memorable experiences that showcase our local culture and heritage. We need to leverage our strengths as a cosmopolitan and diverse city that embraces diverse lifestyles and values. We need to be more than just another shopping destination or a transit hub.
I hope that the "Night Vibes" campaign will be a success, but I also hope that it will not be a one-off initiative. I hope that it will be followed by more long-term and sustainable measures to revitalize our night economy and our city as a whole.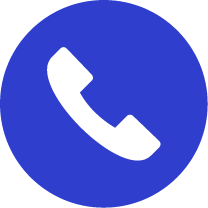 Contact Us