03 August, 2020
Want to help? Here's what you can do for Covid-19 economic victims
Hong Kong's unemployment rate for 2020 Q2 reached 6.2%, its highest in fifteen years, and a fresh wave of infections has effectively closed down the city since mid-July, virtually ensuring no improvement for Q3.
The situation is even more dire in the US, where 30 million workers claimed unemployment insurance for the week ending July 4. June unemployment was 11.1%.
Most tragic of all, the economic impact hurts those who are most vulnerable: women and minorities, who occupy an outsized proportion of the service jobs that were eliminated because of the Pandemic. Most worrying, the NGOs that normally serve these underprivileged segments of society, are themselves suffering one of the worst years for funding.
For example, a May 2020 HKCSS (Hong Kong Council of Social Service) survey of 110 NGOs found that 89% are suffering from funding shortfalls of HK$100,000 or more from April to September 2020, with 50% saying they have six months or less of cash reserves.
NGOs are already bearing the brunt of the social impact from COVID-19, dealing with rising mental health distress, high unemployment, and a shortage of basic supplies such as food, PPE and cleaning supplies for families in underprivileged communities.
That's why Ruder Finn/RFI is proud to be supporting #BridgeTheGapHK, a social movement first proposed by the Chen Yet-Sen Family Foundation in response to an April open letter signed by 176 NGOs calling on donors to "bridge the gap" by actively supporting NGOs to better serve the vulnerable communities that rely on them during this challenging year.
Bridge the Gap is asking Hong Kong permanent residents who can, to donate all or part of their HK$10,000 cash payout from the government to NGOs in dire need of funding.
Every dollar makes a difference. You can choose an NGO to help here.
CYSFF has already generously committed to match public donations received by its existing grantees up to HK$500,000 each, and they've already earmarked funding to worthy charities such as Bring Me A Book HK, Playright, The Zubin Foundation, Run Our City Foundation and Teach for Hong Kong.
We're also incredibly encouraged to see other Hong Kong-based private foundations including the Fu Tak Iam Foundation and Hong Kong Club Foundation join CYSFF in this initiative.
What can you do?
The gap remains huge, so we are imploring corporations, private foundations and other corporate donors to match the donations received from the public by their current or past grantee during this period.
Please visit BridgeTheGapHK.org to choose an NGO to support, and donate directly. If your NGO is already a past grantee of the foundations involved, your donation will be doubled in amount and impact by the matching of the NGO's funder, subject to review.
Let's help Hong Kong help Hong Kong! Start donating!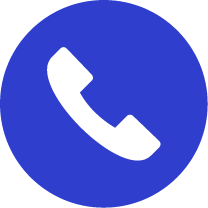 Contact Us