28 February, 2023
What brands can learn from Porsche's NFT flop
Porsche's recent foray into NFTs resulted in a significant decline in value and customer backlash that could potentially harm the brand's reputation, trust, and desirability. The key mistake brands make when rushing into digital tokens is treating them differently from their physical counterparts and giving in to FOMO. Many brands overreach, hastily briefing agencies to quickly develop NFTs or other metaverse projects.
They launched 7,500 units at a minting price of 0.911 ETH (~US$1,452) during Art Basel Miami in November 2022, but things went downhill quickly. The initial offering price dipped below the value, and customers complained about high minting prices and a lack of utility. Porsche had to take action by halting the minting process and limiting supply to 2,363 tokens. They also added benefits that money can't buy, such as access to Porsche experiences, to boost the intrinsic value of the NFTs. Although it worked, by the time the floor price hit 2.5 ETH (US$3,968) on 30 January, the damage had already been done.
Strategic scrutiny is critical
To avoid such pitfalls, brands should launch digital asset projects with deep strategic scrutiny. Before rolling out any projects, it's important to set clear objectives and a long-term vision with measurable KPIs or success factors.
Brands should also consider other factors such as the intrinsic value of the digital asset being launched, target audience, and marketing channels. An NFT playbook should be in place, detailing how to build and execute an NFT drop strategy.
Effective communication is key to success in launching NFTs. Poor communication from the Porsche team resulted in customer complaints, dampened demand, and confusion. Brands should maintain frequent, clear, and consistent communication with their target audience to ensure the community feels heard. Furthermore, it's important to use negative feedback as a learning curve to do better.
Intrinsic value
When consumers buy an NFT from a brand, they expect it to have some intrinsic value beyond its monetary worth. The NFT should provide some level of exclusivity or utility that aligns with the brand's value proposition and enhances the customer's experience.
Porsche initially launched the NFTs without providing adequate utility or exclusivity, resulting in a significant drop in value and customer backlash. However, the brand was able to recover some of the value by adding benefits that money can't buy, such as access to Porsche experiences.
In luxury, there is little room for error. When consumers buy digital assets from a luxury brand, they expect it to be a valuable investment and not rapidly depreciating, disconnected from the brand's value model. By rushing into experimentation, being too hasty, and not thoroughly thinking through the value proposition, many luxury brands risk trading in their long-term brand equity for five minutes of fame.
The Porsche NFT flop highlights that brands should be strategic and create value digitally to avoid damaging their credibility.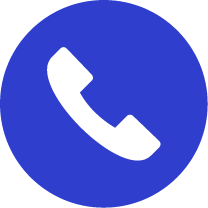 Contact Us