02 May, 2023
Preparing for travel retail rebound
Travel retail, also known as duty-free retail, is the sale of products to customers who are travelling internationally or through tax-free zones, such as airports, cruise ships, or border shops. It provides a unique opportunity for brands to reach a diverse global audience and introduce new products to potential customers who may not have access to them in their home markets. With international travel expected to return to pre-pandemic levels this year, and forecasts of continued growth in the coming years, travel retail will become an important and significant part of the retail industry.
With so many brands vying for attention in this multi-billion dollar industry, it's essential for businesses to adopt effective marketing strategies to attract and retain customers. Here are some key strategies for marketing in the travel retail industry:
A strong O2O2O strategy: An online-to-offline-to-online strategy is an effective way to bridge the gap between online and offline channels, allowing businesses to create a seamless shopping experience for customers. For example, a customer can order a product online through Click & Collect to pick up at the airport during their travels, providing a seamless shopper experience.


Experiential marketing: Engage customers by creating emotional connections with the brand. Businesses can offer immersive experiences, such as virtual or augmented reality (XR), or in the case of alcohol brands, product tastings, to create a more memorable shopping experience.


Digitalisation: This can help businesses streamline operations, provide more rich media brand experiences in retail spaces, and enhance the overall shopping experience for customers. This is especially important for next-gen shoppers who are digital natives and value efficiency and convenience.


Personalisation: In today's competitive retail industry, personalisation is crucial in creating unique and memorable shopping experiences for customers. Customers are looking for more than just products; they want a personalised and tailored experience that meets their individual needs and preferences, which can then help businesses build customer loyalty and increase sales.


Provide exceptional customer service: Travel can be stressful, and customers are likely to remember brands that went above and beyond to make their experience better. When customers are discovering products in different markets for the first time, it's important that they receive the information they need to make the purchase!

Learn about how RFI Asia helped our client, The Macallan Global Travel Retail bring their new product launch to life using the above strategies: https://rfi.asia/case-studies/the-macallan/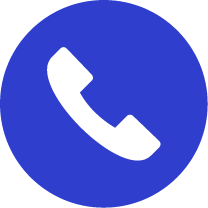 Contact Us